This new forum is a tool for you, don't be shy, feel free to launch a topic !
WESTT BV66 INTERACTIVE TRAINING STATION - Leaflets
THE INTERACTIVE STATION FOR AERO-ENGINE MAINTENANCE TRAINING
WESTT BV Part-66 is an interactive learning station covering all subjects of aircraft engine theory in an intuitive and flexible scenario :
Practical understanding of the operating principles with hardwarein- the-loop simulation of the DGEN 380 turbofan engine.
Powerful visual animations to enhance education.
Fully dedicated to the basic training of aircraft maintenance technicians (Part-66) to gas turbine engine and propulsion.
Provides an attractive and interactive environement, with increased motivation and learning efficiency.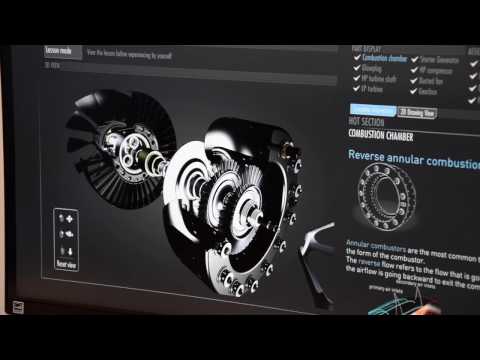 /////////////////////////////////////////////////////////////////
Here you can download BV66 Leaflets: